AXIS MAGNA GROUP arose from the recognition that we all need to re-humanize in our hi-tech, global village. As a consortium of leading edge projects, we hope to inspire people to live their ultimate dream and express at their highest potential. With more than 200 Personal Transformation programs for individuals and groups, Founder & Director, Teresa Ann Foxworthy had to create an umbrella that could cover all of her endeavors pertinent to her vision of thriving communities. So, this consortium of transformational coaching & consulting services was created. Additionally, Ms. Foxworthy's background in the fields of arts & entertainment, real estate, design, & service are included as necessary elements on the journey of individual & collective evolution.

There are seven subsidiaries or teams that address various needs, all related to the principles of holistic living, wellness, and sustainable communities, found in Ms. Foxworthy's many programs:

~ enlightened leadership trainings & management consulting
~ sales & marketing strategies such as social media campaigns
~ corporate wellness programs & spa retreats
~ personal transformation coaching & retreats
~ wellness & well-being products for optimum vibrancy
~ relationship success programs for singles, couples, & professionals
~ innovative transformational treatments for spas to license
~ consulting for spas, resorts, & wellness centers
~ residential & commercial feng shui design & remedies
~ enlightening arts & entertainment media
~ community service projects on both the local and global levels
~ sustainable real estate development & urban renewal

We currently have bases of operation in the Washington DC and San Francisco, areas, with invitations to Hawaii, Australia, Bali, New York, Los Angeles, San Diego, Florida, Thailand, France, Italy, UK, Bulgaria, and Turkey.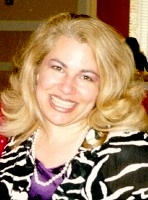 ABOUT TERESA

During the last 25 years, Teresa has been pioneering in the field of personal growth and transformation. Having developed more than 200 Personal & Professional Development programs, she offers related consulting and inspirational speaking engagements to both corporate, spa, & individual clients. Applying a holistic philosophy, she has a broad spectrum of programs that are tailored to fit the particular needs of each person, group, or situation. Her background includes a B.A. in Liberal & Expressive Arts from Sonoma State University, a landmark in the humanistic psychology movement, as well as living in France & Switzerland. From there, she spent over 15 years in corporate, clinical, entertainment, and spa environments, learning first hand the importance of wellness management, and developed content for all tiers of organizational development. Teresa had studied & taught Re-Evaluation Counseling and other leading wellness techniques for 20 years. The combination of diverse environments & cultures has given her a tremendous advantage when she consults with either individuals or groups. Teresa is expert at the principles of organizational & leadership development, as well as marketing & social media for those on the leading edge. Her business instincts are are sharp & she's been a maverick in every phase of changing trends. Walking between the worlds of technology, wellness, & the entertainment industry has molded Ms. Foxworthy's vision for both social & environmental sustainability. Today, more than ever, business & communities are interdependent. Teresa helps each group or individual attain their full potential to enjoy the range of options available to them. Her coaching and consulting clients from around the world give rave reviews: Credit Suisse, Sun Microsystems, Wells Fargo, Smith Barney, UC San Diego, Napa Hospital, Hewlett-Packard, Great Expectations, Guide Dogs for the Blind, Planned Parenthood, XDeep, and many others. She spends her time between the SF Bay Area, L.A./San Diego, and Maryland/DC.

PERSONAL STATEMENT: "We have an unprecedented opportunity in the 21st Century to fulfill our human potential, collectively as well as individually. Here in the San Francisco Bay Area, there is a history of pioneering efforts. With the impact of innovative, economic, and social globalization, it's essential for each of us to re-humanize amidst our hi-tech world and develop personal and professional strategies to bridge diverging concerns. Everyone needs a wellness strategy for optimum results!"

Contact us to schedule your appointment!

Namaste forever,


Teresa



~*~*~*~*~*~*~*~*~*~*~*~*~*~*~*~*~*~*~*~*~*~*~*~*~*~*~


Telephone:
USA: SF/CA: 4 1 5 . 2 8 9 . 2 2 1 3
USA: DC/MD: 4 4 3 . 6 0 2 . 8 8 5 5













" We have a tremendous opportunity in the 21st Century to achieve our full potential! "







888888888888888888888888888888888888888888888888888888888888888888888888888888888888888888888888888888888888888888888888

c 1992-2010 Teresa Ann Foxworthy. All rights reserved. Fax: 415.289.2213

888888888888888888888888888888888888888888888888888888888888888888888888888888888888888888888888888888888888888888888888